Our Charter
It's pretty simple really: To promote chess throughout the Seven Hills School and the entire community. Also to work in conjunction with the International Leadership Council and coordinate events with other ILC member clubs at the Seven Hills School and across the world.

Why are we affiliated with the International Leadership Council (ILC)? The ILC allows us to focus on developing our club membership and focus on our goal of promoting chess while helping with fundraising, coordinating our events, performing our marketing, and doing our public relations with other clubs and the community. Essentially, the ILC allows us to associate with other clubs and teams. The following is a list of organizations that are also ILC members at Seven Hills:

Academic Team
Knowledge Master Team
QuizNet Team
Environmental Club

With the help of the ILC we are able to act as a more professional organization and our members also are able to apply for membership in the ILC.



History of Our Club
The Seven Hills Chess Club was founded in the 1998 by Diana David (SUNY Stony Brook '03) and Kassie Haynes (UC Berkeley '03). To establish a great chess tradition, our first annual chess tournament was held and Scott Danner (St. Joseph '05) defeated Karan Goel to win the title.

The next year President Scott Danner and Vice-President Karan Goel increased membership, increased the number of chess boards at Seven Hills and raised money by using pizza sales for prizes at the 2nd Annual Seven Hills Chess Tournament. A new star was rising among the ranks as Seven Hills new-comer Yuri Goykhman dominated the field and reversed Karan Goel's checkmate on him to win the title.

This year, Chess Club has grown by leaps and bounds. As the year began, President Karan Goel and Vice-President Luibasha Goncharenko dedicated themselves to making Chess Club a dominant force. Chess Club instituted regular pizza sales and joined with the International Leadership Council and its member organizations to fight off the major opposition (numerous old clubs, the student senate, and others) and uphold the right to pizza sales as a method of fundraising at Seven Hills. With its fundraising policies protected, the club raised $611 for charitable causes including earthquake victims in Gujurat, India; service club, and the Anderson Elementary Library. The 1st Annual Seven Hills Blitz Challenge was held and Yuri Goykhman once again defeated Karan Goel to win the title and retain his position as Czar of Chess Club. Yuri then defeated Mr. Wenger to win his third straight tournament and he crowned Kristian Lappalainen as the new de jure head of Chess Club as Yuri would soon be graduating from Seven Hills. The club finished the year with a record $1378 in fundraising and even managed to leave over $200 for next year's operations. The new executive board for 2001-2002 has now officially taken over.

Club Officers
Our club officers are charismatic and strong leaders. We demand that our officers be loyal to Chess Club and promote Chess Club. To become an officer, you must be nominated or submit a letter requesting that you be considered for a position on the executive board.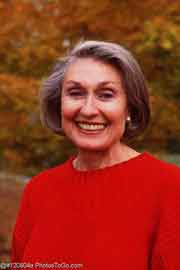 This is Karan Goel. No, not the Karan Goel that was our Chess Club President, but rather someone who is pretending to be Karan Goel. If you happen to be the person pictured above, our executive board requests that you stop pretending to be Karan Goel.